On July 23rd, Siren Marine had the pleasure of meeting with Rhode Island Secretary of Commerce Stefan Pryor and Executive Director of Sail Newport Brad Read to share Siren Marine's partnership with Sail Newport and discuss the ongoing implementation of the Siren Fleet™ monitoring system on the J22 fleet.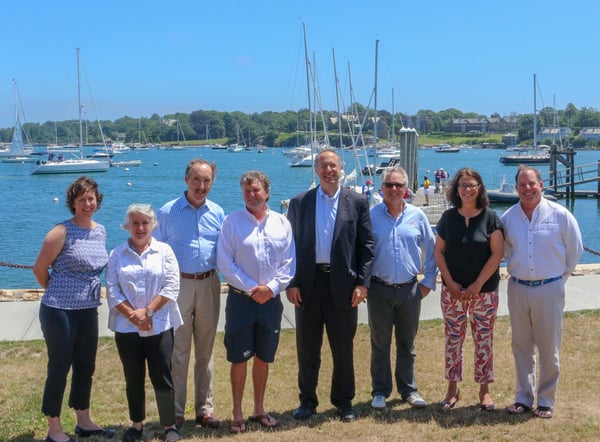 Winners of the 2012 RI Business Plan, Siren Marine continues to lead the Connected Boat® space, and we're extremely excited to give back to the state and local community that has afforded us so much opportunity.
"Supporting such a fantastic organization as Sail Newport was a no-brainer for us," says Dan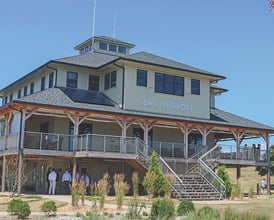 Harper, Founder & CEO of Siren Marine. "With the confidence and support of the State of Rhode Island, we are pleased to give back and provide Sail Newport with the capabilities to monitor their fleet of rental and instructional boats. Sail Newport provides a platform to engage people of all ages in the joys of being on the water, and we believe wholeheartedly that programs like this are of great benefit to the marine industry as a whole."
During the meeting, Siren Marine officials were able to share past accomplishments and discuss several exciting projects currently underway as we continue to position ourselves as leaders in the Connected Boat category.
"Rhode Island Commerce is proud to see our investment in Siren Marine produce such encouraging returns. In addition to job growth, Siren Marine has exhibited a commitment to our state and local communities that should serve as an example to other businesses. We will continue to invest in forward-thinking companies like Siren as we work to position Rhode Island as a leader in innovation and technology," says Secretary Pryor.
Continuing the theme of constant innovation, Siren Marine plans to officially launch the latest addition to the brand, Siren Fleet™, on August 15th. The portal allows fleet operators to manage multiple marine assets from one clean, intuitive dashboard. Look for the launch on www.sirenmarine.com and follow us on social media to stay up to date on all Siren Marine product info!