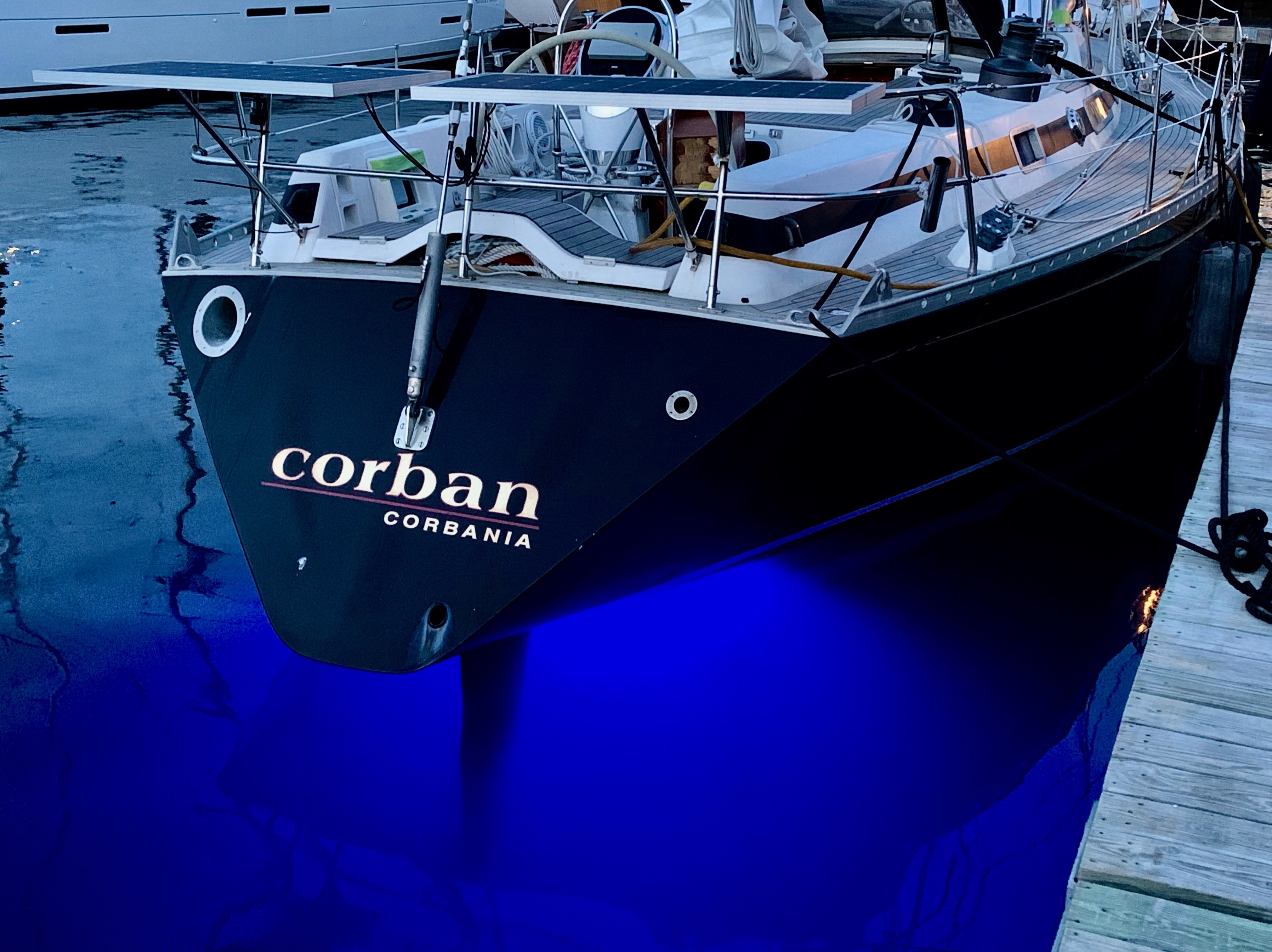 Major shout out to
RC
Marine
! Our winter-long project of replacing the entire DC system and electronics, including the autopilot, charger/inverter, radar, underwater lights, a thru-hull camera and all the DC and AC wiring on my Swan 42
CORBAN
has been completed! We kicked off this project so that we could do extensive testing and integration work with PowerProducts and CZone digital switching. Sea-trials went without a flaw and the project has been a huge success. For anyone who likes
marine
electronics, this is eye-candy. Russ and Jamie, and all the crew at
RC
Marine
did an amazing job. The neatness and quality of the work is nothing short of artwork!
The integration with our Siren
Marine
MTC is nothing short of amazing. The "remote control" aspect of an MTC and CZone digital switching system is awesome, and the ability to incorporate all of the boat's lighting into the security setup of the MTC will not only alert me to a break-in, but will light up and flash every light on the boat if there is unauthorized entry. All of which I can control from the click of a button on my Siren app! Check out some pictures of the install below!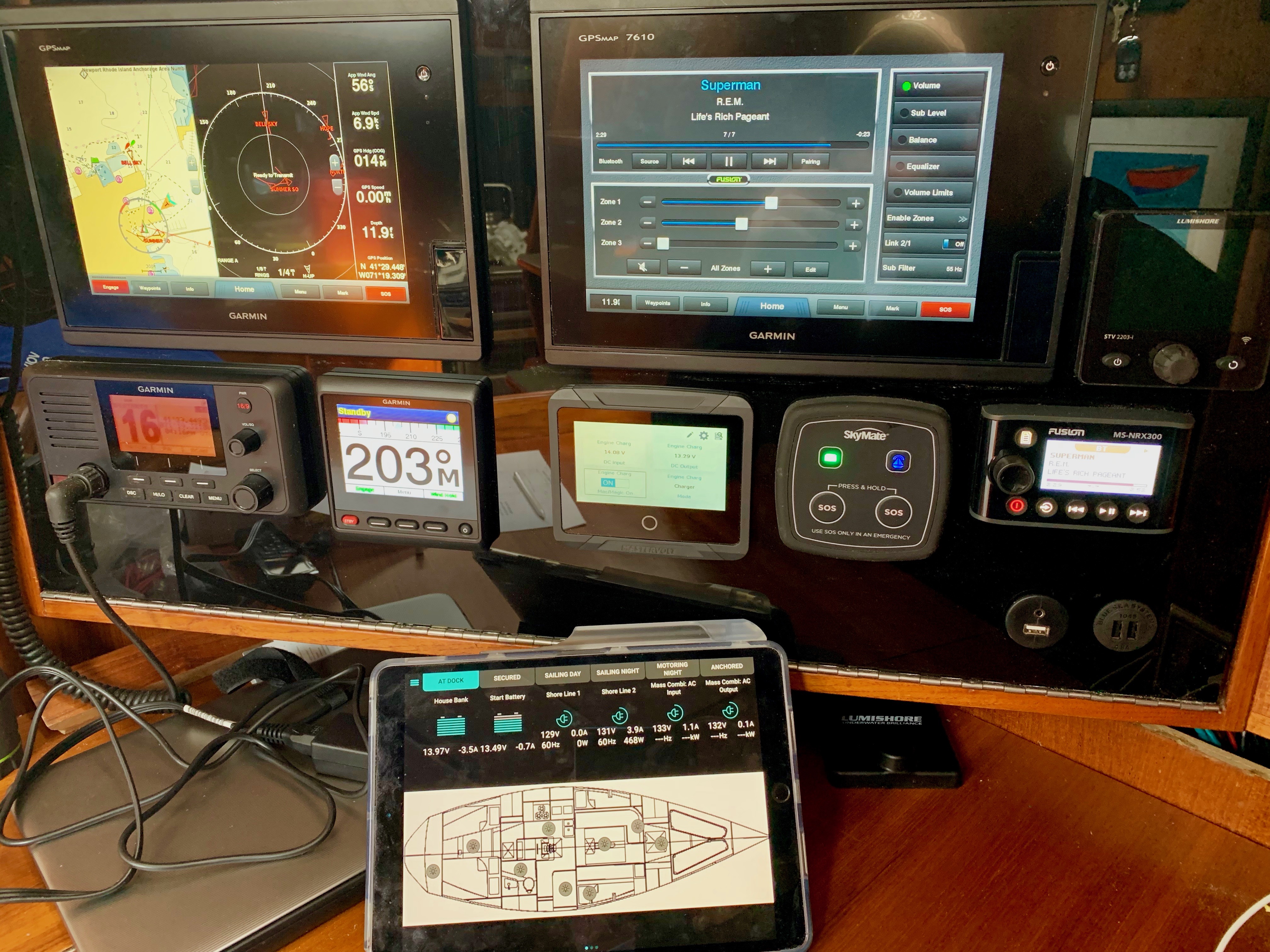 Main Electronics Panel. Love the Garmin 7610's.
Gorgeous wiring.

RC

Marine

has amazing attention to detail.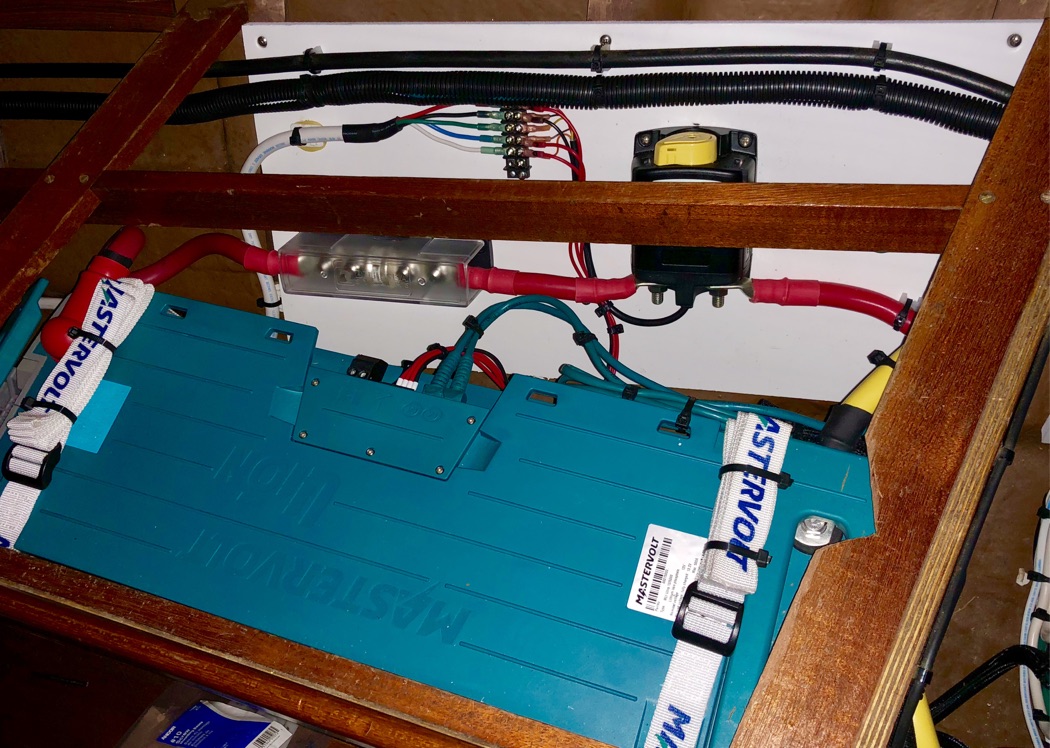 Mastervolt 12/5000 Lithium Ion batteries.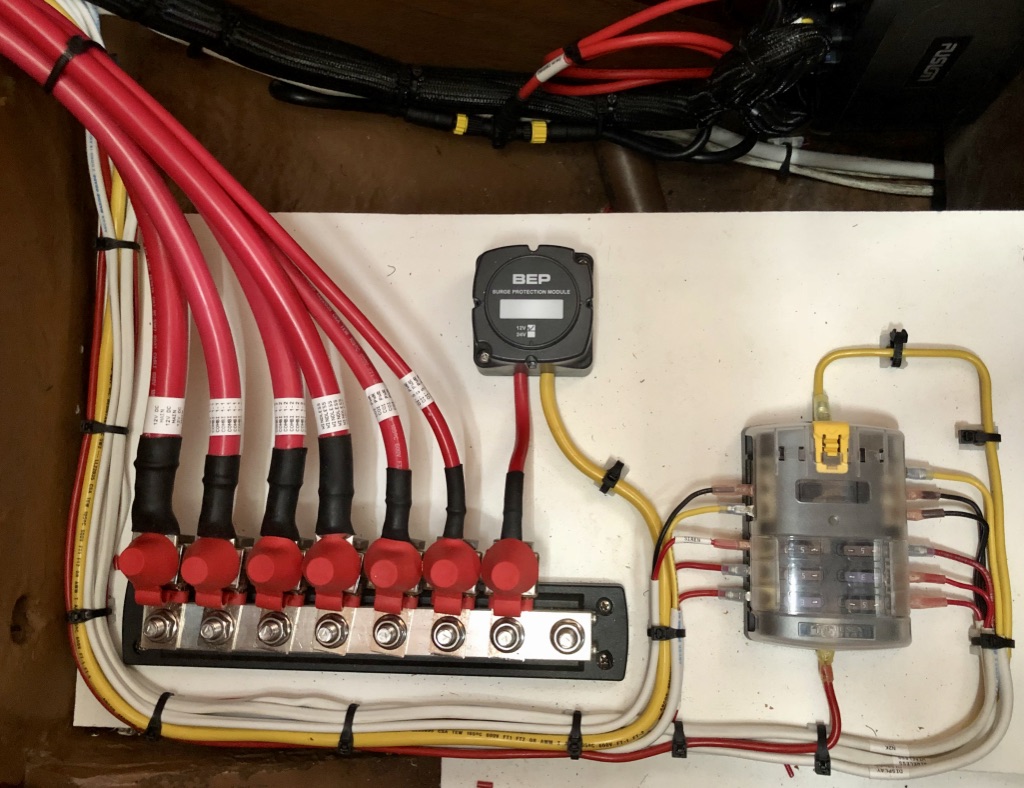 Wiring art! Don't you wish every wire in your boat was labeled!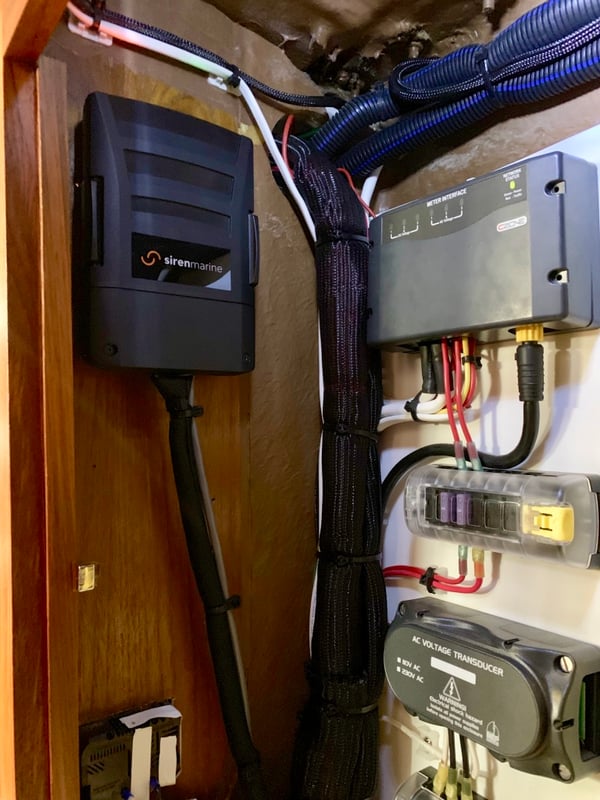 MTC plus CZone - we put digital switching in the cloud!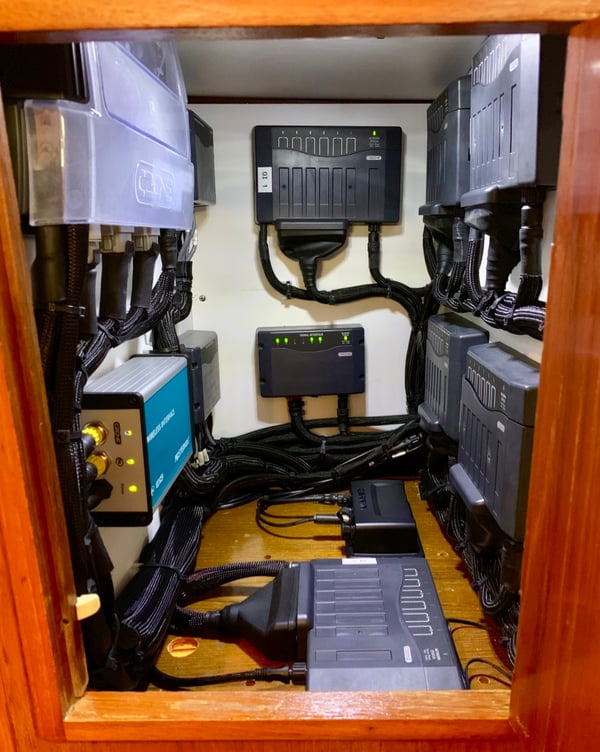 CZone and Mastervolt modules - CORBAN is very connected.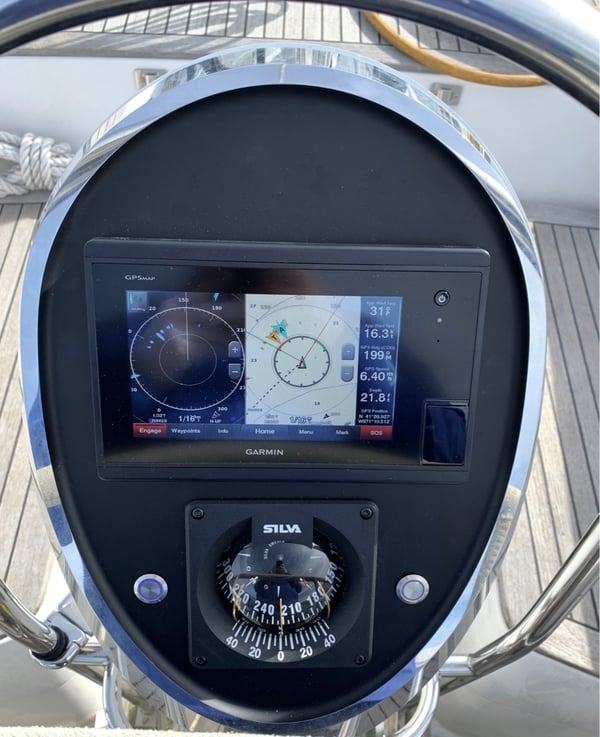 Custom nav pod designed by Loft in Providence, RI.