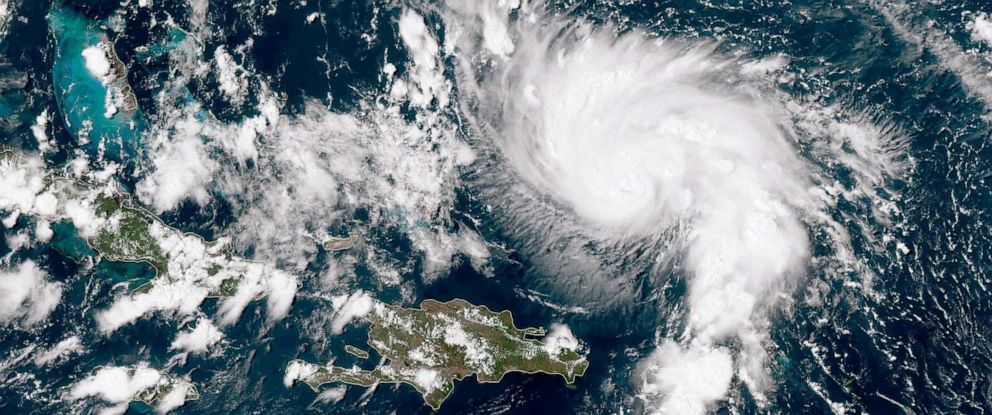 With Hurricane Dorian's development into a major storm, we wanted to send out a quick reminder to boat owners about ensuring their boat's safety during extreme weather events. Here are some best practices to consider when preparing for a hurricane:
Remember to arm your Siren Marine device with the geo-fence activated. Siren Marine cannot guarantee protection against damage during extreme weather, but our remote monitoring capabilities may be able to assist damage mitigation or recovery, and can help give you an indication of what is happening on the boat during the storm. Especially a dragging anchor.

Customer Bill Painter shared his experience after a storm a few years back:

"I wanted to call and let you know that the boat weathered Isaac without a scratch! Our Siren Marine system worked flawlessly during the storm. It was great to know that during the hurricane that our boat was safe, that it was not dragging anchor, the bilge pumps were not running and she was right where we left her. Being able to check in on the boat anytime during the storm was awesome! Thanks!"

Understand your insurance plan and marina contracts. Review your contracts for language that may require you to take certain protection steps such as leaving the marina when a hurricane threatens.





Start planning early. Don't wait until the last minute to move or secure your boat. Never stay aboard your boat during a hurricane.




Coordinate with your marina to haul your boat on land. Boats stored on land generally fare better than those on the water during a hurricane.



Moor inland if possible. Mooring in a canal, river, creek or waterway can provide more protection than a crowded marina. If you have to moor your boat in water during a hurricane, try to move to an area where wave impact can be kept to a minimum. Make sure your boat is sheltered from a wide range of angles to stay protected from the shifting winds.





Use long lines. Minimize damage to your boat by using long lines to fix it to a dock or piling. Long lines allow your boat to float as the water level rises. Secure your boat with the bow facing the wind direction. Arrange your dock lines to minimize the chances of your boat coming into contact with the dock and pilings. On a floating dock make sure the height of the pilings are higher than the anticipated storm surge. These should ideally be around 18'.





Secure the anchor well. Hurricanes can place an extraordinary amount of load on the anchor and anchor rode. If your boat is going to ride out the storm on the hook, make sure it is set extremely well, and anticipate a 90 degree wind direction shift during the storm's passage.





Set multiple anchors if necessary. If you have to anchor out, two well-positioned anchors can add redundancy and spread the load. Keep in mind, however, that if the anchors are not well set and positioned, two anchors can end up tangling each other and dislodging both.





Replace old dock lines. Check your dock lines and replace them with nylon, three-strand lines, larger than what you may usually use.





Reduce windage. Strip any gear that creates windage. Anything that can't be removed on deck should be firmly secured. Remove all canvas, mainsail covers, and mainsails. Remove cockpit covers on powerboats.
Above all, if you are directly in the path of the storm, please remember to exercise extreme caution. As boaters ourselves, we know how much your boat means to you, but even that is not worth risking injury to yourself or others during an extreme weather event. Stay safe!
-The Siren Marine Team-