Let's face it — boaters and fishermen are fun to shop for. Would you rather troll through another mall looking for another boring tie or pair of slippers, or check out some of the coolest technology and gadgets sure to put a smile on the face of your favorite sailor, power boater or angler? I know what side of that fence I come down on, so without further ado, here are five high-tech gadgets any boater worth his salt would love to find under the tree: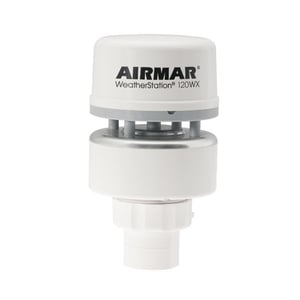 Airmar Weatherstation 120X — This device uses ultrasonic transducers to accurately measure wind speed/direction with no moving parts to break or wear out. It also measures air temperature, barometric pressure and relative humidity (with an optional module) and outputs this data to MFDs, laptops, and other marine electronics via NMEA 0183 or NMEA 2000. Retails for around $750 (www.airmar.com)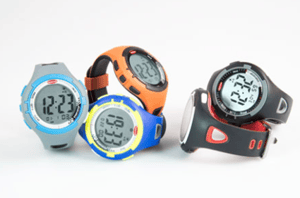 Ronstan Clearstart Racing Watch — These specialized, marinized watches are the standard for serious racing sailors around the world. Shock proof and water resistant down to 150 feet, these watches feature extra large digital readouts for easy viewing in all conditions. A wide range of special modes, alarms and functions are designed to help racers maximize their on-water performance and take advantage of every last second. Many different models/colors are available for less than $100. (www.ronstan.com)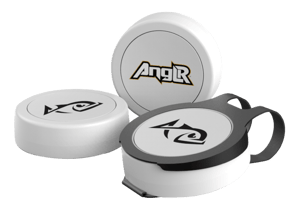 Anglr Bullseye — This U.S. quarter-sized Bluetooth-enabled gadget is designed to clip on your hat, vest, etc., and link up with to a mobile device running the free Anglr app. Why? To create a fishing log to help you understand, where, when, and why you're catching fish. Push the button every time you hook up, and Anglr automatically records GPS location, air temp, water temp, barometric pressure, wind speed/direction and moon phase. The Anglr app is free, and the Bullseye device makes a great stocking stuffer at $29.99. (www.anglr.com)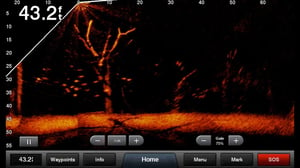 Garmin Panoptix LiveScope Sonar — Fish can swim, but they can't hide. By adding Garmin's special LVS32 transducer and GLS 10 black-box module to a range of Garmin MFDs, you get the ability to view a live, medical-ultrasound-like picture of bait and fish as they move through the sonar beam. The high-resolution on-screen images are easy to interpret, with actual fish profiles that can be identified as individual tarpon, snook, striped bass, salmon and other gamefish. You can also mount the transducer on a trolling motor to shoot the beam out away from the boat to pinpoint fish hanging out under docks, bridges and other structure in real time. Retails for about $1,499. (www.garmin.com)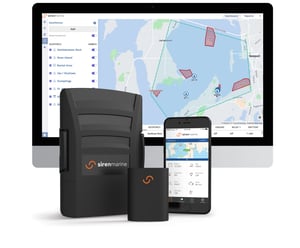 Siren MTC Connected Boat® System — What sailor, cruiser or angler wouldn't want the peace of mind that comes from always knowing that his or her vessel is safe, secure and ready to enjoy? The cellular-based MTC (which stands for Monitor|Track|Control) is easy to install on boats of all types and sizes, and works with the MTC app to alert boaters to a wide range of conditions, including GPS tracking, security, battery voltage, bilge pump activity, shore power status, temperature and more. The system offers nearly limitless expandability using a range of wired and/or wireless sensors. By adding simple relays, boaters can even turn on cabin lights, spreaders, air conditioning systems and more from anywhere using their mobile device. The MTC base unit retails for $599, with subscription plans as low as $15/month. (www.sirenmarine.com).