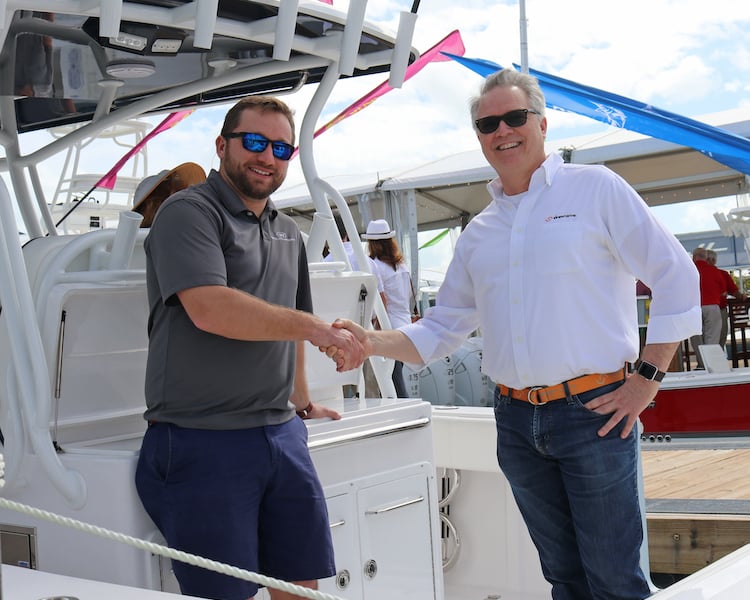 Siren Marine announced last week that two key boat companies have embraced the Siren Connected Boat® Platform by making the MTC standard equipment on their boats. In addition, two others have announced the addition of the Siren system as a factory option. This first wave of boat builders to partner with Siren Marine as standard fit equipment includes well known and respected brands Southport Boats and Vanquish Boats. Cobalt Boats has added Siren Marine as a standard option, as well. These brands cover diverse boating interests and are at the forefront of today's Connected Boat Revolution, heralding an era when owners will be connected to their boats in ways never before possible.
"Creating positive user experiences and forging strong connections with customers are core goals of today's most successful businesses," said Siren Marine CEO and Founder Daniel Harper. "Just like your home and car, all boats need an app. To bring this to the entire marine industry, we have created the Connected Boat Platform — the premier open-architecture system combining advanced connectivity and OEM brand-specific app development. This universal solution will help boat builders, engine manufactures and other stakeholders reap the business benefits of connected boat technology, from enhanced owner satisfaction to better understanding of how and where their products are used. We are bringing big data to every aspect of the marine industry" added Harper.
Two innovative companies — Southport Boats and Vanquish Boats — will be installing Siren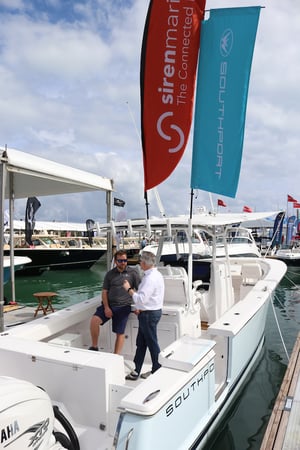 Connected Boat technology as standard equipment across all of its models. Southport manufactures a range of models from 27 to 33 feet designed for offshore fishing and family cruising. The brand is recognized for its quality construction, advanced materials and innovative features that enhance the boating experience.
"Our boats are engineered to provide the best possible user experience, from the way
they're built to their classic lines to the way they ride," said Southport Boats Marketing and Sales Director Jonathan Kirby. "Everything about a Southport is meant to instill a feeling of confidence and pride in the owner. It was easy for us to see how Siren technology is an ideal match for our boat models, and how it enhances the customer experience we work so hard to deliver," added Kirby
Vanquish Boats manufactures a family of 21- to 26-foot center console, runabout and cuddy cabin boats that place a premium on advanced construction materials and processes, quality components and stylish lines. "We're not just selling boats, we're selling a lifestyle," said Vanquish Boats President Morgan Huntley. "We want Vanquish owners to enjoy their precious leisure time to the fullest, so we design our boats with this goal in mind. Integrating Siren Connected Boat technology into all of our models made perfect sense. Vanquish owners associate our name with peace of mind and worry-free boating — and Siren is helping us enhance this important brand image," added Huntley.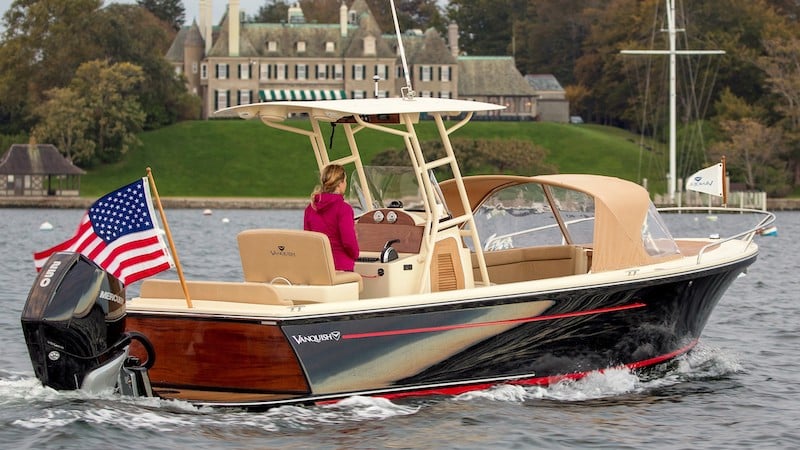 Siren Marine's Connected Boat technology was also featured on the 2019 NMMA Innovation Award winner model A29 luxury crossover vessel by Cobalt. This new 2020 boat is packed with state-of-the-art technology, including a full glass cockpit, built-in wireless charging station and advanced, Android OS-driven vessel control system for intuitive, smartphone-like operation. The sophisticated, yet intuitive remote monitoring and tracking capabilities Siren Marine provides are an ideal compliment to this unique vessel's technology suite — while enhancing the overall experience with the brand.
Siren Marine's MTC and exclusive Android/iOS app keep boaters constantly appraised of their boat's and engine's condition and location, from anywhere in the world. The system provides geofence tracking and, using a wide range of available sensors, continuously monitors battery condition, bilge water level, shore power status, temperature, engine alerts, boat security and more. It also allows boaters to remotely control lights, gyrostabilizers, air conditioning, heating and other systems using their mobile device.
Major engine manufacturers are also expressing strong interest in Siren Marine's Connected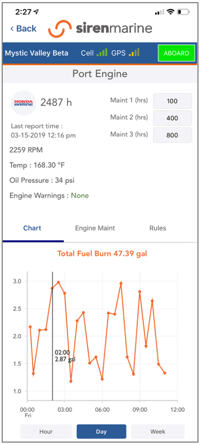 Boat Platform. Engineered for compatibility with all major engine brands, Siren technology can provide engine companies with valuable data and help customers stay on top of preventative maintenance. By keeping customers constantly informed about potential issues with their boat and engine, the system can both prevent down time and create service opportunities for authorized technicians.
"Our Connected Boat platform combines proven vessel tracking and monitoring capabilities with app integration customized for specific boat brands — and it has taken off in a big way," said Harper. "This may be new ground for the marine industry as a whole, but we've been working in this space since 2011, always moving forward towards this point. It is very exciting to see the rapidly growing level of interest and acceptance from the industry," added Harper.
To learn more about Siren Marine Connected Boat technology and the company's customizable Connected Boat Platform, please contact us at (401) 619-4774 or visit www.sirenmarine.com.