Whether you're looking to purchase your first boat, are a seasoned sailor, or are simply dreaming about boat ownership, boat show season has something for everyone to enjoy.
Boat shows provide the opportunity to learn about what's on offer in the boating world, from exploring different boating brands to meeting local dealers and learning about innovative solutions that can improve life on the water. Now is the perfect time to begin researching any future purchases or upgrades you have in mind for your boat. To make choosing a boat show easier we've rounded up our 10 favorite picks for boat show season around the country.
Newport International Boat Show, September 12-15, 2019, Newport, Rhode Island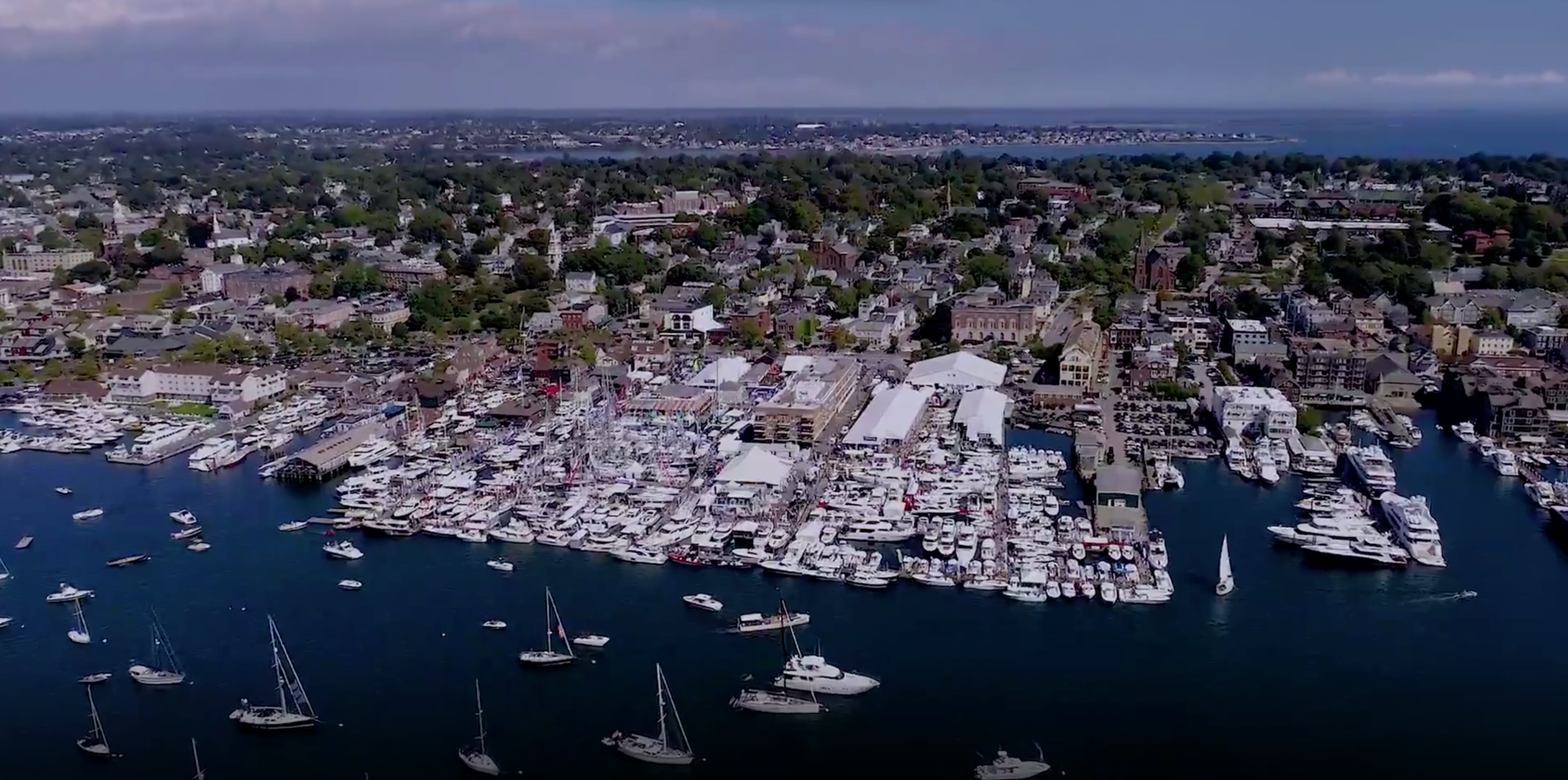 For our first show, we thought it best to represent our home town. Covering thirteen acres of Newport's downtown waterfront, the Newport International Boat Show is a fun day out for the whole family. From powerboats to sailboats, if you're in the market for a new boat this show is not to be missed. Highlights include special events, seminars, and on-water boating courses for the whole family. Check out the Newport For New Products program which showcases boats and products making their debut in the United States. The Leukemia and Lymphoma Society's Leukemia Cup Regatta is also a highlight of the day.
United States Sailboat Show, October 10-14, Annapolis, Maryland
There's no better show for sailing enthusiasts to visit than the United States Sailboat Show in Annapolis. With virtually every major manufacturer of sailboats present, this boat show makes it easy to compare your dream sailboat with others on the market. Take the opportunity to board and inspect the newest models on the market and make side-by-side comparisons. Take advantage of the Take the Wheel Interactive Workshop & Boat Demo also allows you to demo two sailboats. Choose from a selection of eight catamarans and monohulls and test them out with this sea trial.
Fort Lauderdale International Boat Show, October 30 - November 3, Fort Lauderdale, Florida
It's no surprise that the 'yachting capital of the world' boasts such an impressive boat show. Spread over 7 locations, the show exhibits a vast array of the industry's latest boats and yachts of all sizes, from superyachts to sailboats. With six miles of floating docks and 3 million square feet of exhibition space, it's easy to spend more than an entire day marveling at what's on offer. Don't miss the superyacht village, the crown jewel of this year's 60th-anniversary show which features a jaw-dropping array of the world's most luxurious superyachts.
Chicago Boat, RV, and Sail Show, January 8-12, Chicago, Illinois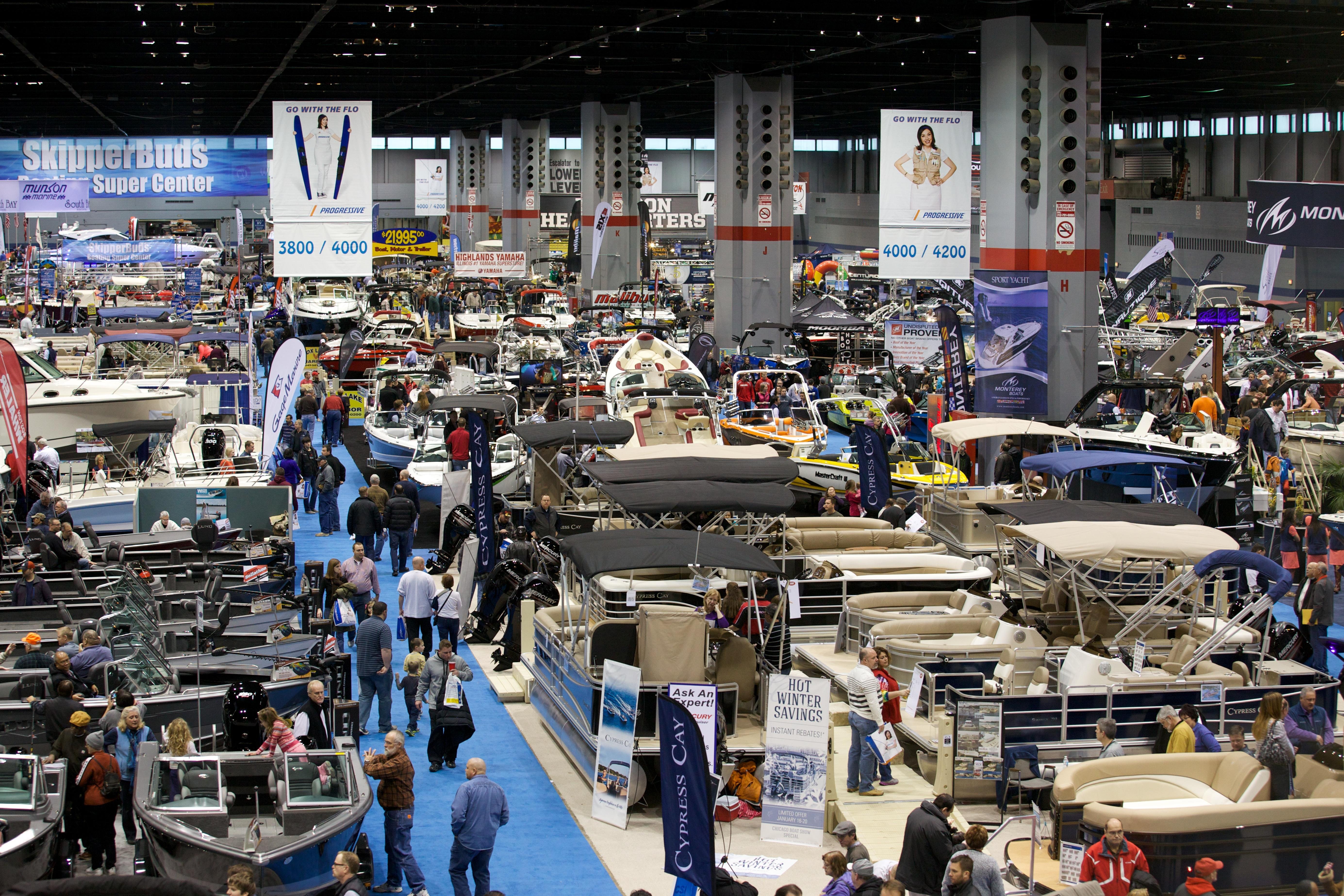 For lifestyle enthusiasts, the Chicago Boat, RV, and Sail Show have all of your bases covered when it comes to enjoying the great outdoors. When you are done with exploring the latest models on the show floor, make time to experience the range of family, entertainment and educational activities on during the day. Test out your docking, pivot turns and stopping skills on the virtual reality sailing trainer, or choose from more than 150 hours of seminars on everything from offshore cruising to marine diesel engine troubleshooting.
New York Boat Show, Jan 22-26, New York
The New York Boat Show is the nation's first and longest-running boat show. Take advantage of the opportunity to compare hundreds of boats side by side, and shop deals on cutting edge electronics, lifestyle products, fishing gear, insurance, marine services, and financing options. The Miss GEICO Offshore Racing Boat competition is a show favorite while the Progressive Boat Club features interactive opportunities to upskill on your boating or sailing knowledge.
Miami International Boat Show, February 13-17
Miami, Florida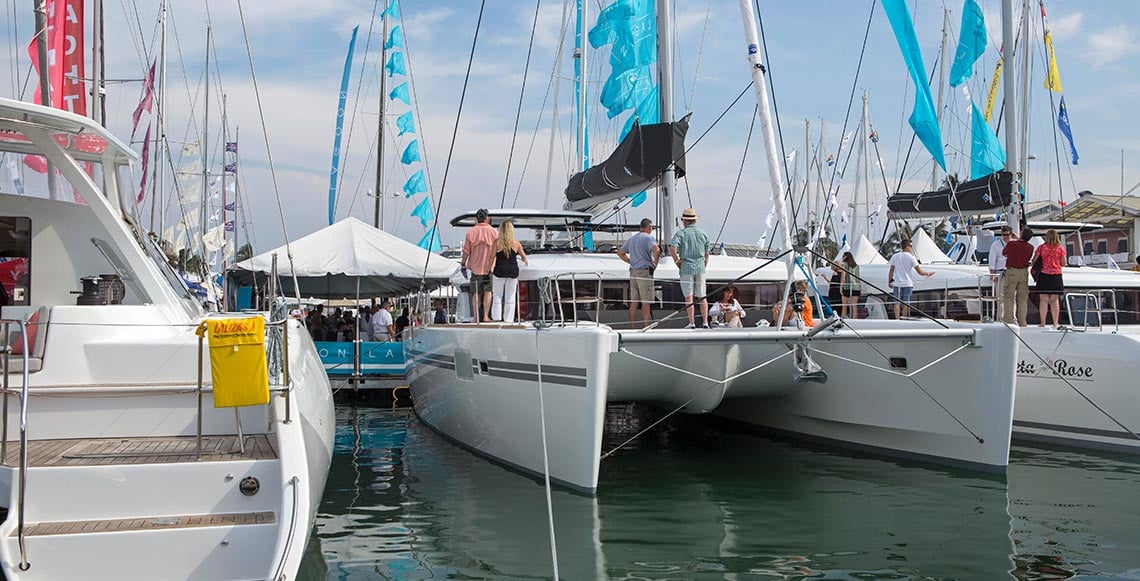 The Miami International Boat Show features 1,400 boats from fishing boats and family cruisers to luxury motor and sailing yachts. This year the show covers even more than just products. Check out the on-water training courses on offer, including an "Intro to Boating" and "Women on the Water" courses. Stop by the Costa Conservation Village to learn more about marine conservation and how you can help protect the ocean and marine environments.
Palm Beach International Boat Show, March 26-29
Palm Beach, Florida
With more than $1.2 billion worth of yachts and products on display, the Palm Beach International Boat Show is perfect for watersports, sailing, boating and fishing enthusiasts. In addition to a large selection of boats and display booths don't miss the Aquazone area for demonstrations of lifestyle equipment including paddleboards, SUP Yoga, kayaks and hovercraft. There is also free youth fishing clinics and school of sportfishing seminars for the kids.
Pacific Sail & Power Boat Show, April 16-19
Richmond, California
With over a hundred exhibitors and fifty seminars on offer, the Pacific Sail & Power Boat Show is one of the West Coast's premier boat shows. Following on from last year's success this year's show has more floor space than ever with 65,000 ft of indoor and outdoor space to enjoy.
Newport Boat Show, April 23-26, Newport Beach, California
If you are in the market for a big boat there's no better show to visit than the Newport Boat Show. Spend the day touring some of the biggest yachts, boats, and trawlers on display. Explore over 200 models of boats of all sizes in the heart of Newport Beach, California.
ICAST 2020, July 14-17, Orlando, Florida
For sport fishing enthusiasts ICAST — the biggest sportfishing trade show in the world — is not to be missed. Highlights include the latest innovations in fishing gear, accessories, and apparel. Check out the latest products in the fishing industry and explore thousands of exhibits from fishing, boating, water sports and more. The Lure Tank and ICASTing Pond allow visitors to see how the newest rods, reels, and fishing lines work.
If you are in the market for a new boat or products to make life on the water that little bit easier Siren Marine's Connected Boat can give you the peace of mind you need. Look for us at any one of the Boat Shows mentioned above this season.
-The Siren Marine Team-